Where to start!? So we've had a long and bitter winter up in Calgary with several cold snaps that nearly threatened to do us in, but the spring is nearly here and we're holding out hope for better days. At the moment we're working on preproduction for our debut EP, which we will be releasing later this year. Many of you know we attended the Banff Centre for Arts and Creativity this past fall, and the experience was out of this world. We were able to spend five-weeks exploring new approaches to our songwriting and instrumentation, and we're super excited to start unveiling some of the fruits of this residency over the coming months.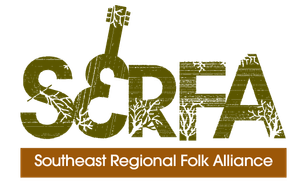 In other incredible news, we've been invited for an Official Showcase at SERFA in Chattanooga, TN, USA in May of this year. We're honoured to have been selected to showcase and are looking forward to bringing our "Rocky Mountain Folk-Pop" sound on down to the south. Plus we'll get to see one of our favourites, Ellis Paul (pictured below), who will be the conference's keynote speaker. **Interesting fact: Joal was inspired to pursue music full-time after seeing Ellis Paul perform at a concert in La Salle, MB. Years later in a very "small world" experience, Ellis graciously came to watch one of Joal's performances in Cochrane, AB after he himself performed a sold-out show at the Calgary Folk Club.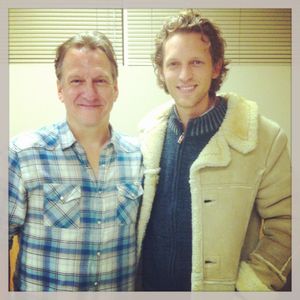 In addition to recording this spring we've also got a great string of shows coming up in Alberta over the next while. Please visit Shows for more details on a performance near you! As always, thank you for following along our journey! It means much more to us than you know.