"Exquisite harmonies, fascinating stories, and abundant charm." 
Kevin O'Regan, Music Coordinator
Evenley Arts Council (GBR)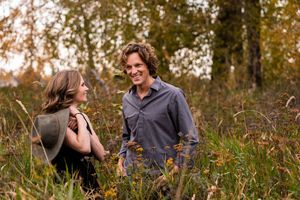 Flint & Feather will be releasing their debut album 'Wild Rose' this year and are actively looking for performance opportunities for the 2023-2024 season. Live videos, promotional photos, and poster templates can be found below. Additionally, click to download any of the following support materials: Stage Plot, Tech Rider, One Sheet.