"Their music has this tender edge that got me hook, line, and sinker." 
Heather Adamson, Songs In The Valley (Festival Review) 
Serenety Harvest Music Festival (BC)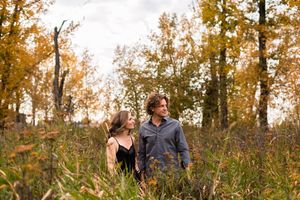 A typical House Concert involves 20+ people (friends, family, neighbours, co-workers) getting together in the comforts of someone's home (living room, dining room, recreation room) or on their property (patio, driveway, backyard, garage, barn, acreage) for the purpose of enjoying an intimate performance by a professional touring artist and connecting with others.
A ticket or admission fee of $15-$30/person is usually charged to raise support for the performing artist and most House Concert hosts advertise that 100% of ticket sales go directly to the artists (which audiences really love to know). These types of events are crucial for artists like ourselves since they help us earn a living during an age where art is undervalued.
Interested in Hosting a House Concert?