For those who attended or tuned-in this past weekend, wow... what an incredible performance by Silvia Temis and Notas de 4! We wish them great success at Manitoba Showcase this week, where they will perform for the Manitoba Arts Network. We have two more delightful guest artists left in our series and hope you'll consider joining us at either event or online for their respective livestreams here or on Facebook.com/flintnfeather.
Sunday, October 30:
This week's feature artist is Sonia Deleo, a folk-soul powerhouse based in Calgary. A jaw-dropping vocalist, Deleo has a rich history in live performance and has co-fronted other acts including The Fig & The Flame. Now a full-fledged songstress in her own right, Sonia is poised to make a well-deserved name for herself with the release of her debut album, 'Love Notes To The Monsters' – a recording that is sure to receive critical acclaim. Witness the power and passion of Deleo's voice and be swept away by her songs.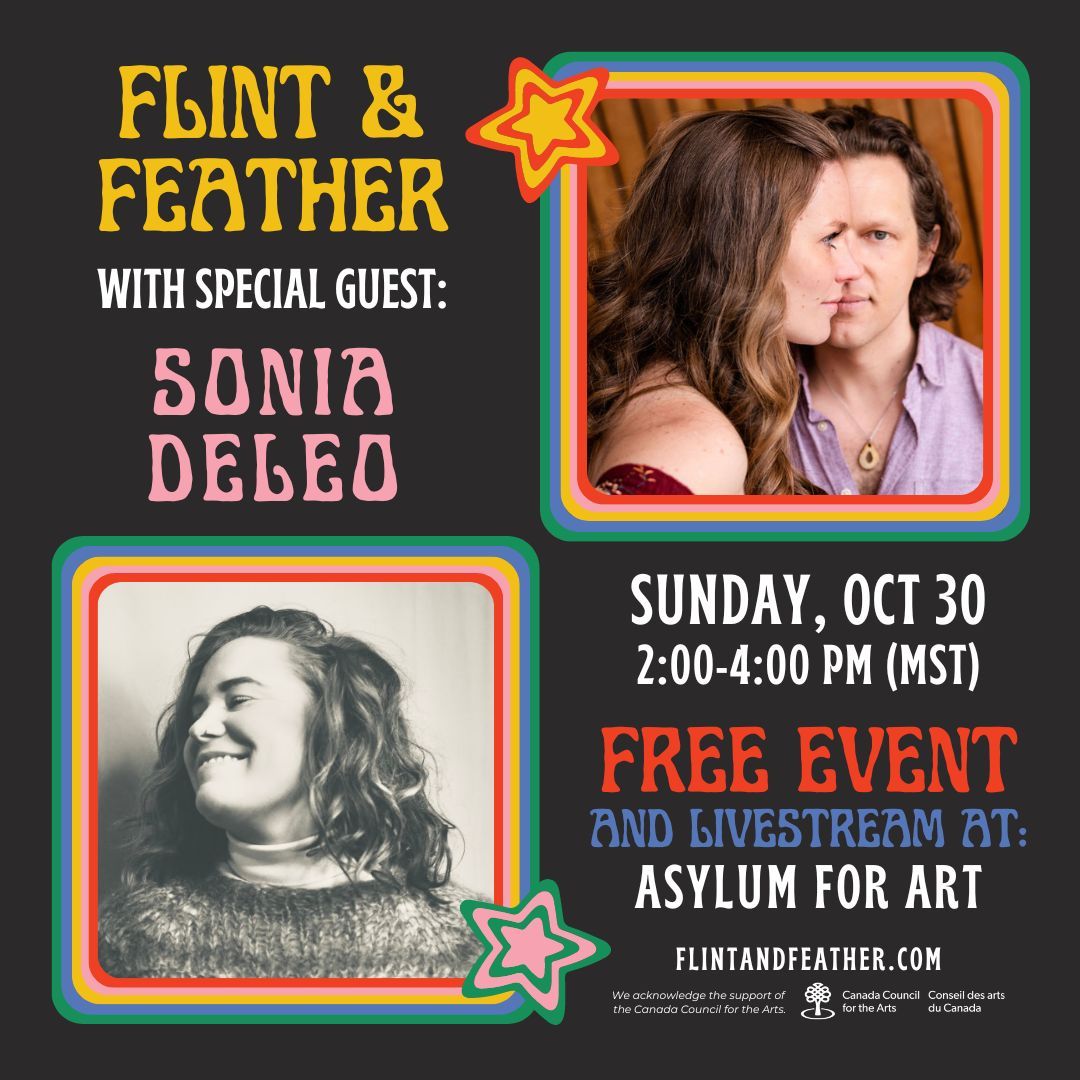 We acknowledge the support of the Canada Council for the Arts.