Speaking of Thanksgiving... We wanted to say a big THANK YOU to everyone who joined us in-person or tuned-in online to our concert yesterday at Asylum for Art. We are so glad you chose to spend part of your day with us. It really meant a lot to us - and we're already looking forward to seeing you again Sunday afternoons from 2-4pm (MST) for the next four weeks!
Sunday, October 16:
This week's feature artist is Phillip Alexander Nugent, a Bow Valley folk troubadour from Canmore, Alberta. The juxtapositions that inspire Phill's songs – like the comfort of family and the freedom of travel, or the solitude of nature and connection with an audience, weave rich storylines into his lyrics and add layers of depth into his engaging performances.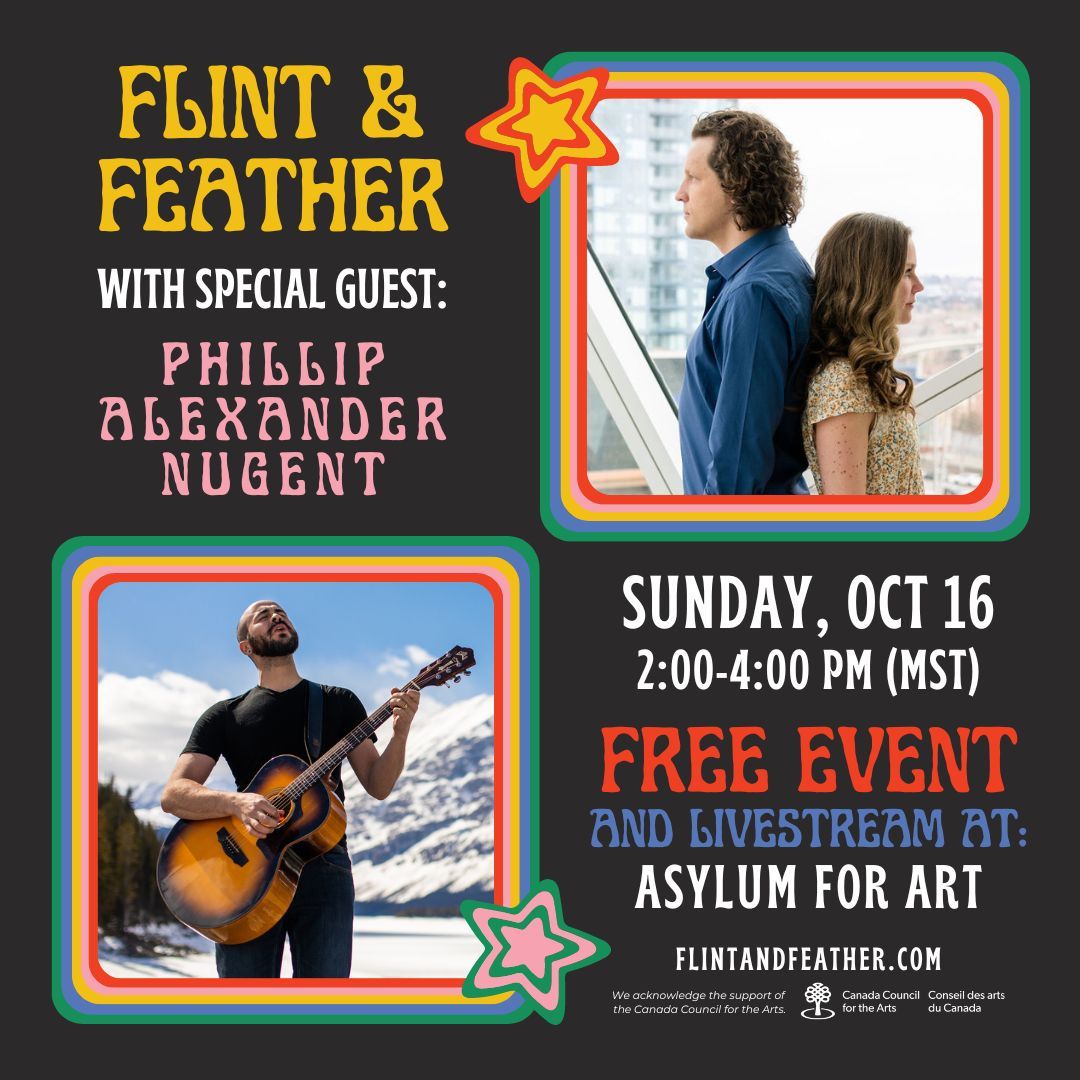 We acknowledge the support of the Canada Council for the Arts.