Last week was a huge success and we're super stoked to share more of our artist friends with you! Come join us this Sunday from 2-4pm (MST) at the Asylum for Art in Calgary, AB or tune-in online for an interactive livestream here (on our homepage) or at: facebook.com/flintnfeather to catch the next show.
Sunday, October 9:
This week's featured artist is Two Late To The Party, a Calgary-based indie-folk group known for their energetic performances and upbeat sing-along vibes. Recently nominated for a 2022 Western Canadian Music Award and a YYC Music Award (Folk Recording of the Year), their latest single 'Built to Last' is now available on all major streaming services for your listening pleasure.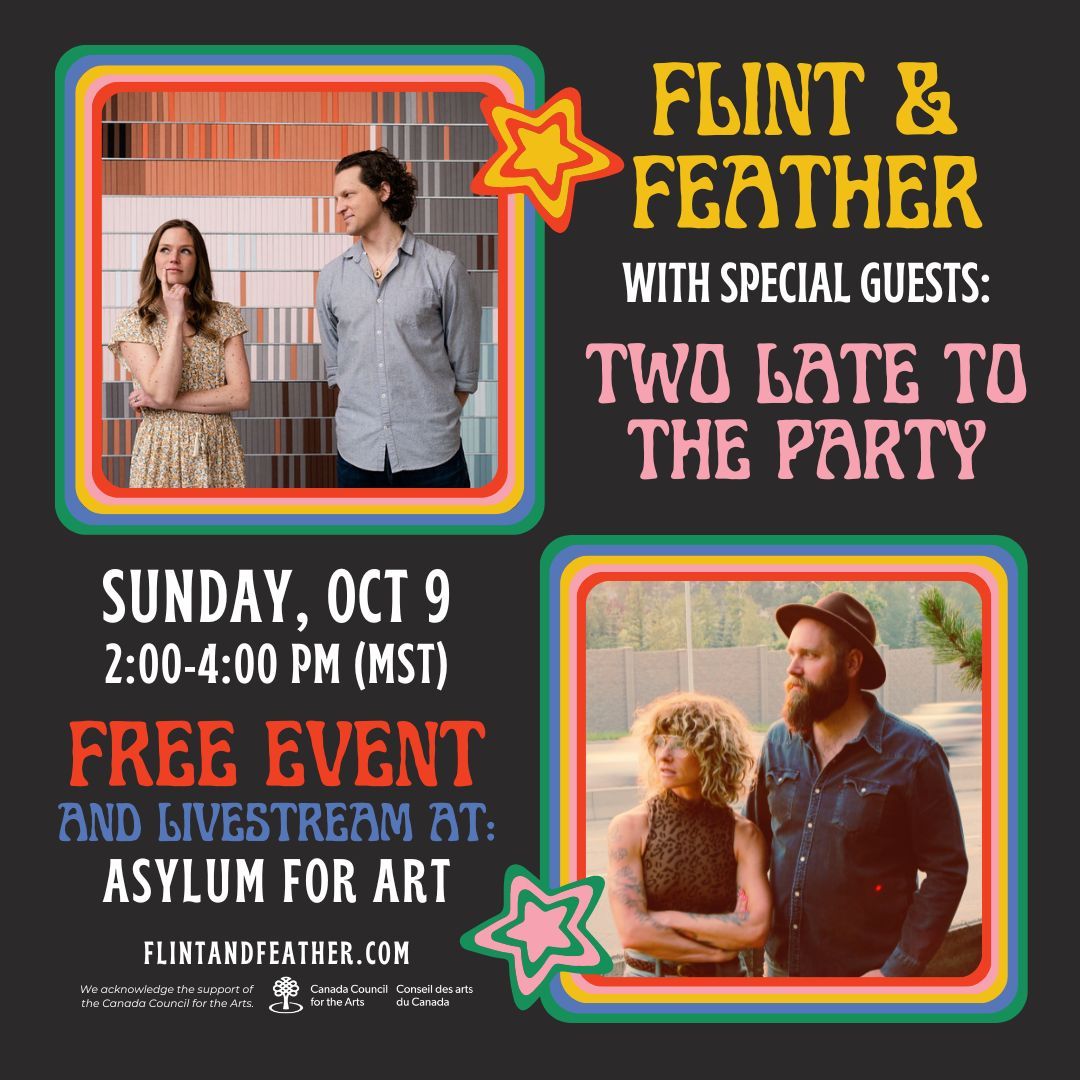 We acknowledge the support of the Canada Council for the Arts.