Hey folks! We're thrilled to announce a FREE six-week concert series we'll be hosting this fall thanks to the Canada Council for the Arts. Join us, along with a special guest artist each week from 2:00-4:00 PM (MST) at Calgary's Asylum for Art or feel free to tune-in online for an interactive livestream at: facebook.com/flintnfeather. Each event will also feature a live audience Q&A with the performing artists.
Sunday, October 2 
This week's feature artist is Justine Giles, a Calgary-based singer-songwriter with a flair for truth-telling songs and folk ballads. Drawing inspiration from life, love, and loss, Justine has developed her own distinctive sound rooted in her personal journey – and her newest single 'Save Myself' is the first taste of the latest chapter in her songbird chronicles.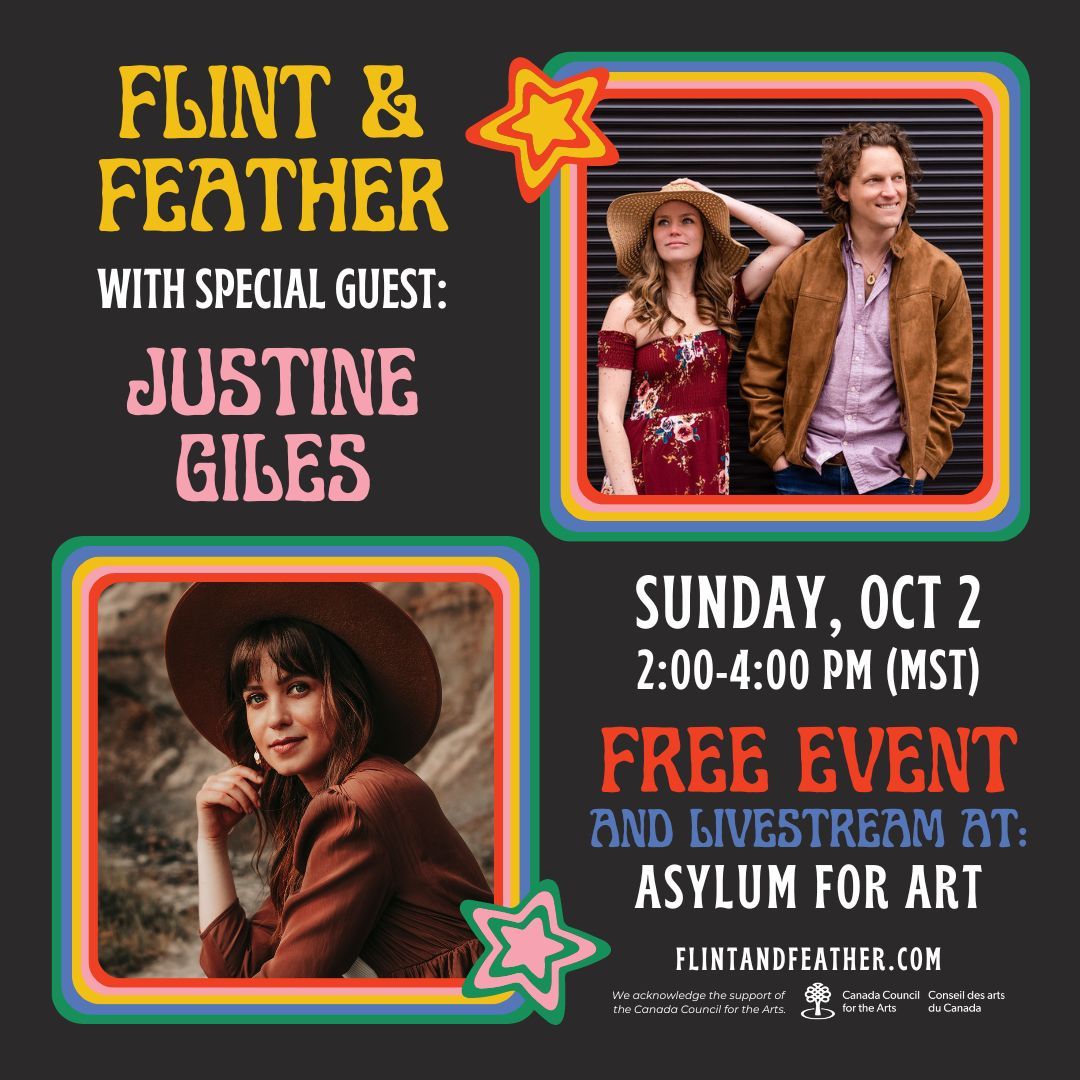 We acknowledge the support of the Canada Council for the Arts.