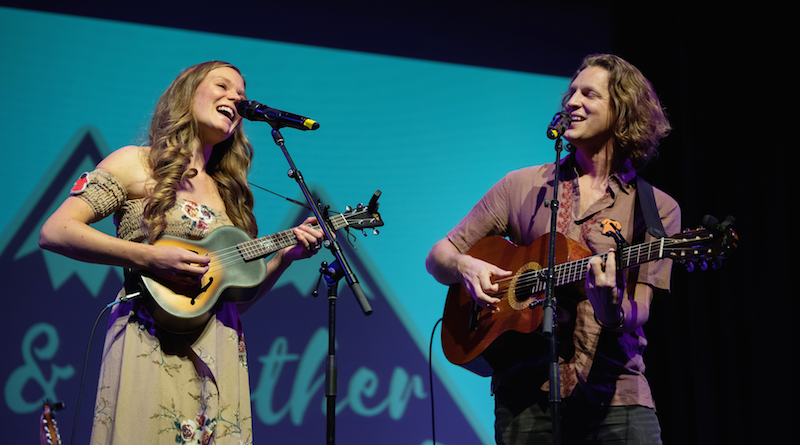 Photo Credits: Paper Moon Photography
We're back home again after showcasing for the Organization of Saskatchewan Arts Councils (OSAC) in Saskatoon, SK last month. We felt deeply honoured to be included in such an incredible line-up of showcasing artists (literally mind blowing) and felt warmly welcomed by everyone we met there. We can say with all certainty that attending OSAC again is definitely in our plans for the future.
We also want to thank two incredible organizations for supporting our ongoing efforts as independent Canadian performing artists: FACTOR Canada and Canada Council for the Arts. We are deeply grateful for the assistance you've offered to us this past year. We couldn't have done it without either of you.
As for our current situation: we're gigging around the province a little in the midst of a busy life season for our family. In addition to this, we're in the middle of refining our latest songs as we'll be recording again in the next couple of months for the release our debut album in early 2020. We'll be posting more about the entire recording process and experience in the coming weeks so please keep your eyes peeled for our email updates - and feel free to SIGN-UP to our Artist Newsletter if you haven't done so already.

Lauren and I are both super excited about our newest material and can hardly wait to show each of you what we've been working on this past year. We hope you're all having a great fall and that many good things are coming your way. Until next time... ciao ciao for now!